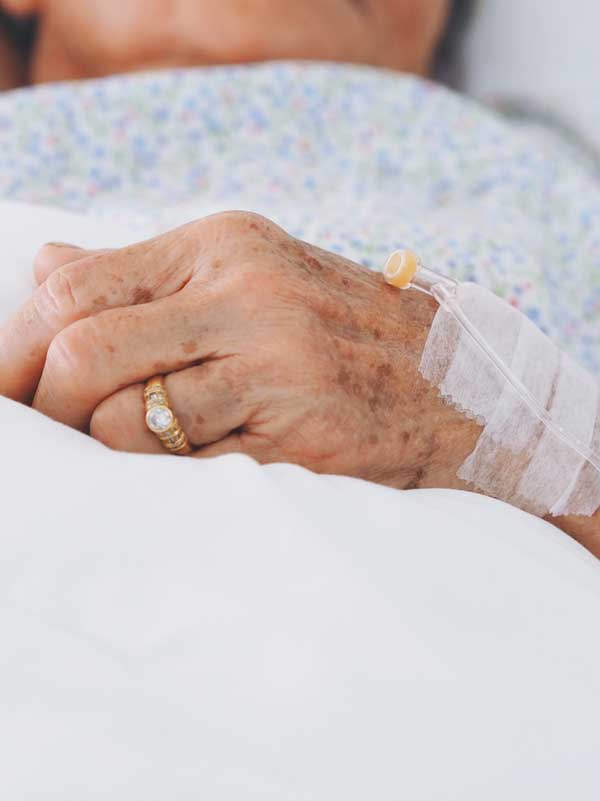 Bedsores go by many names — pressure sores, pressure ulcers, decubitus ulcers — but this does not change the serious nature of these injuries. A bedsore is an injury to the skin and areas where the tissue has died under it. These injuries can affect several layers of tissue, including muscle, all the way down to the bone. If your elderly loved one is suffering the agonizing pain associated with pressure ulcers, it is wise to seek the counsel of a New Jersey bedsore injury attorney.
The sad truth is that bedsores are almost always preventable. With regular repositioning of the body and proper nutrition, it is highly rare that an individual will develop these painful sores. Unfortunately, many elderly residents of nursing homes cannot move themselves, and require assistance repositioning their bodies. If a resident does not get the proper care and attention, painful bedsores can develop.
Pressure Ulcer Attorney
Since 2003, The Gough Law Firm, LLP, has focused exclusively on representing injured nursing home residents and their loved ones. We have successfully handled numerous pressure ulcer cases, and understand how basic nursing care would have prevented your loved one from developing this horrible condition. If this has happened in your family, you need a skilled injury lawyer on your side.
The Federal and State regulations recognize that pressure ulcers are avoidable and should not develop when there is basic nursing care. When this happens, we will pursue every legal avenue of monetary compensation for additional medical treatment and to compensate for pain and suffering. Bedsores are extremely painful and can lead to horrid infections. Trust us to hold the nursing home, hospital, or assisted living facility accountable for the damage it has caused.
Contact The Firm
If you have lost a loved one, or are concerned that afamily member is being mistreated in a nursing home or an assisted living facility, do not hesitate to contact The Gough Law Firm, LLP. We offer free consultations and take our cases on a contingency fee basis.