Nursing Home Fall Attorney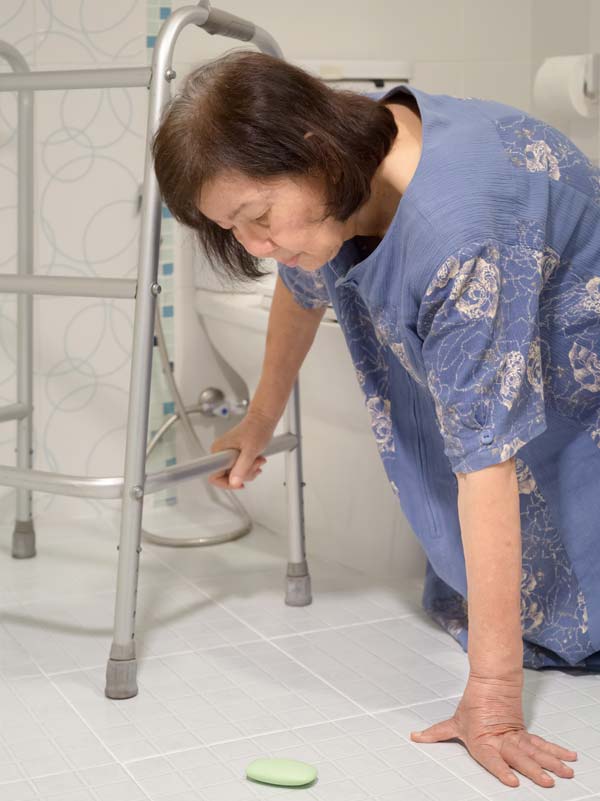 More often than not, falls are no accident, and the results can be devastating to the elderly Falls, for the most part, can and must be prevented. If you have trusted the care and attention of an elderly loved one to a nursing home, and that trust has been betrayed, contact an experienced New Jersey nursing home fall lawyer as soon as possible.
Based on a comprehensive intake, medical history and general knowledge of the resident, a nursing home staff must be aware of situations that will likely cause injury. For example, if a resident often loses balance, then he or she must be escorted or provided with a walker, or if the resident is unable to ask for help, the nursing home must provide a bed and chair alarm to alert the staff that the resident is trying to get up.. While these might seem like simple solutions, an insufficiently staffed nursing home can quickly become overwhelmed and fail to provide such basic care. When basic nursing care breaks down, the residents suffer.
Attorney For Broken Bones And Head Injuries
Not only do elderly loved ones suffer from dementia, loss of balance, memory loss and weakness, they can also be seriously injured by the fall itself. Brittle bones, weak joints and severe muscle strains can result from falls. If your loved one suffered a catastrophic fall, it is crucial that you schedule a free consultation with an attorney at our firm today.
If a loved one has fallen, it's not just an accident — the event most likely should have and could have been prevented. These facilities are paid to prevent these types of injuries. In fact,nursing homes have policies detailing the steps necessary to prevent such falls and ensure the safety of your elderly loved one. Falls still happen. Broken bones, neck injuries, broken hips and soft tissue injuries can be catastrophic to the elderly and cause needless suffereing. Contact our firm today.
Contact The Firm
If you have lost a loved one, or are concerned that afamily member is being mistreated in a nursing home or an assisted living facility, do not hesitate to contact The Gough Law Firm, LLP. We offer free consultations and take our cases on a contingency fee basis.